Welcome to Holy Family Church Catholic Parish for Heath End, Farnham
WE LOOK FORWARD TO WELCOMING YOU TO OUR PARISH FAMILIES
Life begins to return to normal in our church communities.
We are still encouraged to wear a mask
We hope that most of you will be feeling safe to come back to mass and look forward to welcoming you home.
Live streaming will continue for those who are housebound or vulnerable on our Youtube channel Holy Angels and Holy Family.
Like other charities, and many individuals, our income has dropped significantly during this time. If you are able to support the church financially you can contact the parish office for standing order information,or you can give to the parish via the donation button on the menu.
If you are new you will find a warm welcome at our parishes, please introduce yourself to Fr Robin or Deacon John.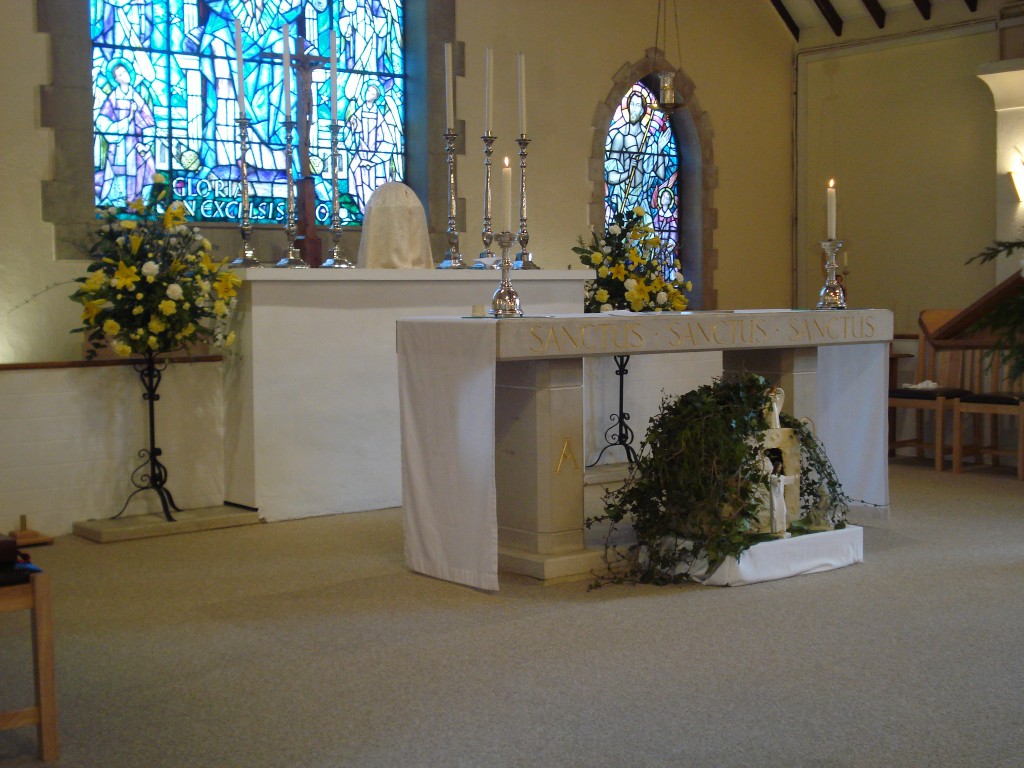 Times of Mass and Devotions

SundaySaturday Vigil Mass
5.30pm
Holy Angels
Ash, GU12 6LU
Sunday Services
9:15am
Holy Family
Farnham, GU9 0LH
11:00am
Holy Angels
Ash, GU12 6LU
Weekday Services
See weekly newsletter