Welcome to Holy Family Church Catholic Parish for Heath End, Farnham
OUR CHURCHES CONTINUE TO CELEBRATE MASS DURING THE PANDEMIC
We do not currently have a booking system in place so just turn up with your mask!
We hope that most of you will be feeling safe to come back to mass and look forward to welcoming you home.
All masses are being livestreamed.
Live streaming will continue to take place at all masses celebrated at Holy Angels while numbers are restricted and many people will still be shielding on our Youtube channel Holy Angels and Holy Family.
During this time the obligation to attend mass every Sunday remains suspended.
Like other charities, and many individuals, our income has dropped significantly during this time. If you are able to support the church financially you can contact the parish office for standing order information, or you can use the Just Giving Page which the Diocese has set up– though you need to specify which parish you are supporting or the money will not come to us but the Diocese central offices.
Please be assured of my own and Deacon John's prayers during this difficult time.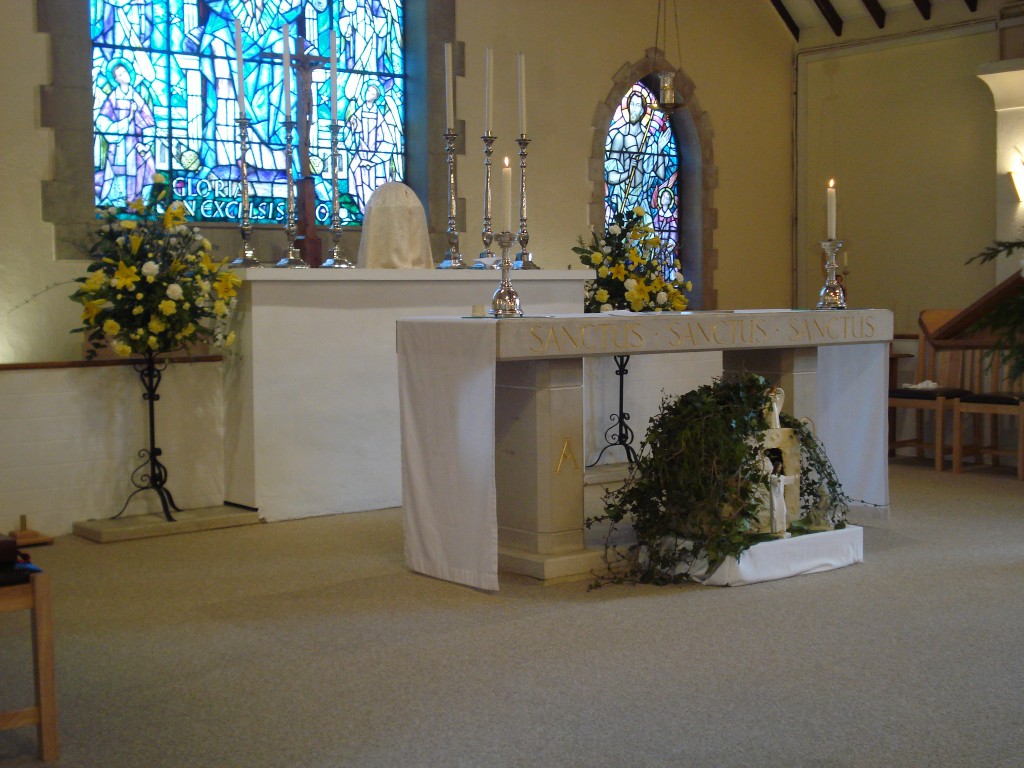 Times of Mass and Devotions

SundaySaturday Vigil Mass
5.30pm
Holy Angels
Ash, GU12 6LU
Sunday Services
9:15am
Holy Family
Farnham, GU9 0LH
11:00am
Holy Angels
Ash, GU12 6LU
Weekday Services
See weekly newsletter