Welcome to Holy Family Church Catholic Parish for Heath End, Farnham
Holy Week – Triduum Service Times – live streamed
Maundy Thursday Mass  7.30pm
Good Friday Children's Stations of the Cross  11.00am (will be uploaded)
Good Friday Liturgy. 3.00pm
Holy Saturday Morning Prayer and Office of Readings
Holy Saturday Easter Vigil  8.30pm
Easter Day  10.00am
The Church's response to Covid 19
As you may be aware the Bishop's of England and Wales have responded to the present pandemic by ceasing the public celebration of mass. Below are the documents encouraging us at this present time. They include information on how to continue to pray even when deprived of our normal sacramental life as catholics.
Mass continues to be celebrated for you and you loved ones in our parishes. We are now live streaming mass at the normal times, other than Sunday when there will be a single live streamed celebration of mass at 10am Please contact the parish office for the link to our Channel. Although we cannot physically meet together for these celebration we can still join together in prayer. It is still possible to offer mass intentions and to ask for for particular prayer for those who are sick.
Holy Angels will be open for private prayer Tuesday to Saturday 10am – 5pm and  11am – 5pm on Sundays. Please remain in contact with us. If you are a member of our church family and do not hear from us you may not have completed a GDPR compliant keeping in touch form. Please contact the parish office in this case. Fr Robin and Deacon John are both praying for you all and remain here for you to the best of our ability despite the present restrictions.
2020.03.18 – PUBLIC LETTER FROM THE PRESIDENCY – CBCEW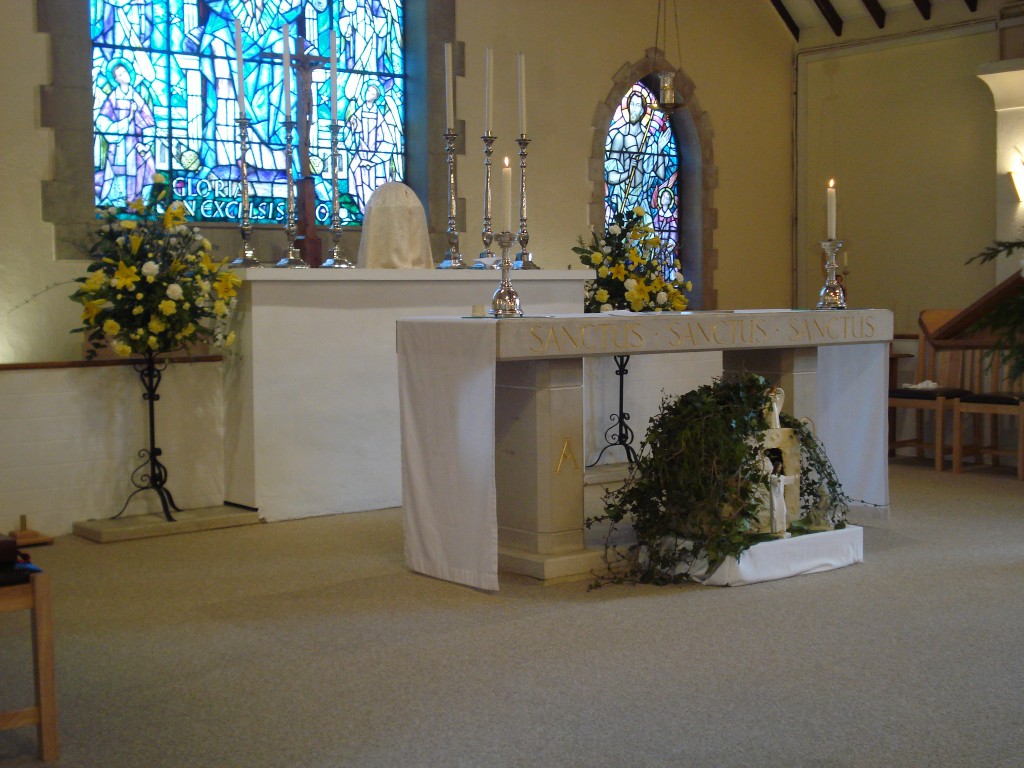 Times of Mass and Devotions

SundaySaturday Vigil Mass
5.30pm
Holy Angels
Ash, GU12 6LU
Sunday Services
9:15am
Holy Family
Farnham, GU9 0LH
11:00am
Holy Angels
Ash, GU12 6LU
Weekday Services
See weekly newsletter